Diesel Tech
Williamsburg, VA
Pay rate: $23-$30 PH
Essential Duties & Responsibilities:
50/50 Tractor -Trailer
Volvo, International and Internal Detroit series 60
•Able to perform proper Preventive Maintenance – lube, filters, inspection – includes truck appearance, interior and exterior, cab related, safety, security
•Basic electrical – repair and replace starters/alternators/batteries
•Tires – tread, inflation, rotation, wear, recondition wheels
•Inspect & replace basic engine components
•Proficient at brake diagnostic/repair& replace/adjustments
•Inspect & replace drive line components
•Remove and replace transmission and clutch (R&R)
•Advanced and continually upgrading tools
•Valve and injector adjustments
•Remove and replace steering & chassis components
•Basic welding & cutting
****Requirements***
Requirements Job Related & Physical Requirements
4 + years of Experience
•Must be able to lift 50lbs
•Must have valid drivers license with acceptable driving record (CDL preferred)
– Will need to obtain a CDL within the first 120 days of being employed
•Own necessary basic tools.
Electrical experience
Computer skills a plus, tech will be required to do their own paperwork
All qualified applicants will receive consideration for employment without regard to race, color, religion, sex, national origin, disability, or veteran status.
Diesel Mechanic
TransTechs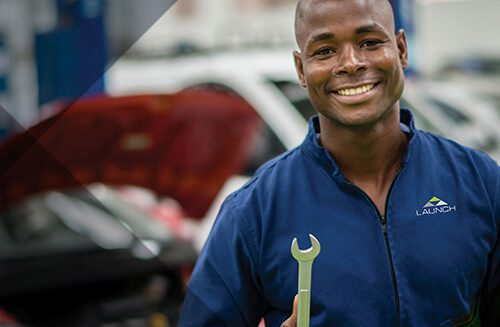 LAUNCH TransTechs is the leading provider of Diesel Technicians across the nation. We work with top clients managing large fleets in a variety of industries – from waste management and city fleets to school buses, transportation and logistics companies and even airlines (think about all those vehicles on the tarmac besides the airplanes).
LAUNCH offers you access to a wide range of mechanic jobs. Based on your skills and experience, you can find jobs at LAUNCH for Diesel Technicians, Truck Technicians, Trailer or Tractor Technicians, School Bus Mechanics, Ground Service Equipment (GSE) Mechanics, MHE Technicians and Service Techs.
With jobs open in over 400 sites across the country, we learn your preferences for job type, skill level and location and find the perfect match for you. You can grow your experience and advance your skills along the way. Ready to take the next step? Apply today!