local rate order for Eric Wood
Electrical Assembler
Aircraft Assembly (OEM)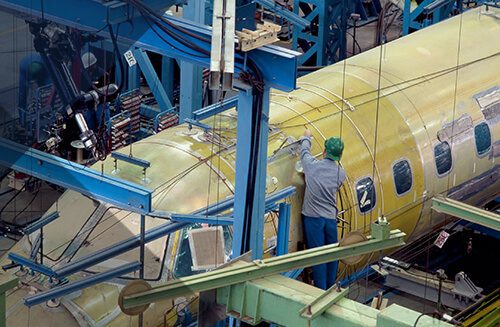 LAUNCH has aviation job openings in a range of settings with Original Equipment Manufacturers (OEM) in aerospace. If you're looking for a job as an Aircraft Structures Technician, Aircraft Electrician, Machine Operator, A&P Mechanic, Assembler or Machinist, we have jobs available across the country.
Our clients offer work in a variety of settings for all types of aircraft and parts manufacturing. When you work with LAUNCH as a contractor, you'll have the opportunity to advance your skills and experience at job sites that match your preferences for location, skill level and aircraft type.
If you are looking for jobs in aviation, LAUNCH is the best resource for your search. Whether you want to work on commercial aircraft, business jets, rotorcraft or specialized parts and equipment, we can find a job that meets your demands. Apply today!