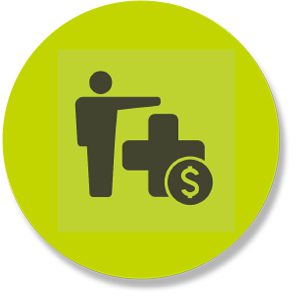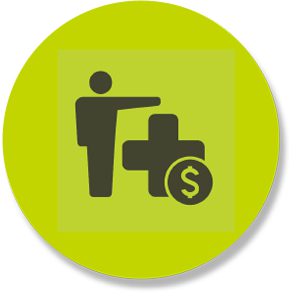 As a leader in providing top technical and aviation jobs, LAUNCH offers you access to a complete benefits package. You can choose from a variety of insurance options, a 401k plan and you receive automatic membership in the LAUNCH Loyalty Club. We appreciate all you do for LAUNCH each day and want to ensure you have access to the benefits you need.
Health Care
LAUNCH offers all full-time employees the opportunity to enroll in various medical and ancillary benefit plans to allow each employee to find a plan that works best for themselves and their family.
For questions and more information, please contact your recruiter or email benefits@launchtws.com. In order to estimate the cost of procedures, please visit https://fbg.com/claims-login.
401k
LAUNCH's retirement plan provides an easy way to help save for your retirement. Employees have the option to participate in a Traditional 401(k) and/or a Roth IRA.
To become eligible, you must:
Be at least 18 years old
Be a full-time employee
Have been employed by LAUNCH for 6 months and worked at least 700 hours
You can elect to defer a percentage of your pay each pay period. Your contribution can be changed or stopped at any time.
If you have questions or want additional information about our retirement plan options, please contact your recruiter or email 401k@launchtws.com.
Rapid! PayCard
As another great benefit, every LAUNCH team member receives a rapid! PayCard® Visa® Payroll Card. You can automatically deposit all or a portion of your paycheck onto this debit

card so you have instant access to your cash the same morning of your payday! The card also provides quick access to any bonuses, awards or pay advances you receive. It's easy, more secure than cash, and saves you money over check cashing fees.
The WEX rapid! PayCard is a payroll debit card, which means you can only spend the money you have on your card. The WEX rapid! PayCard does not require a credit check. It can be used at ATMs, retail stores, gas stations, grocery stores and wherever Visa debit cards are accepted.
Save money – much less expensive than check cashing
Get cash 24/7 at any Allpoint® ATM
Access to your money by 10am (EST) on payday
No cost to enroll
No credit check required
Safe and secure – your money and card are protected
Shop online or by phone
Make purchases anywhere Visa is accepted
No more lost or stolen checks
Check Your Balance:
Download the rapid!Access mobile app for easy access to your balance and to set up alerts
Call Customer Service at 1.888.727.4314
Sign up for Text Alerts
Visit www.rapidfs.com
View these additional resources for more information on the LAUNCH WEX rapid! PayCard: