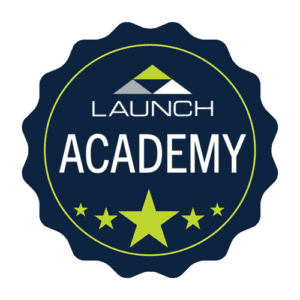 The LAUNCH Academy will provide career development curriculums and advanced training programs to expand the pool of available aircraft mechanic talent to the marketplace.
The aviation industry is facing a severe shortage of skilled aircraft mechanics to fill the many job vacancies left due to large scale retirements, fewer people entering skilled trades careers and the transferability of those skills into other jobs. The new mechanics entering the field from training schools or the military are ready to enter the workforce to fill that void, but typically do not possess the skills and experience required by most MROs and airlines.
LAUNCH is partnering with specific clients and many of the aviation training schools nationwide to bridge that gap and prepare new A&P's for industry. We have built alliances with the Aviation Institute of Maintenance (AIM) and the National Institute for Aviation Research (NIAR) to address this industry-wide shortage through the LAUNCH Academy. This program will also work in conjunction with our Working Heroes to help transition military service members into viable aviation careers.
The LAUNCH Academy will:
Help promote the many careers available to those who enter the aviation industry through the trade schools or to service members transitioning out of the military.
Partner with our clients to provide on the job training through apprenticeships to new graduates, working alongside seasoned mechanics who will mentor and further develop their skills.
Create programs with our alliance partners (AIM & NIAR) to provide additional Gen Fam classes, supplemental curriculums and additional licensing opportunities for our mechanics who wish to grow their skills and careers further.
Partner with specific clients on programs to recruit new graduates, provide on the job training and a clearly defined career path that concludes with direct employment.
Provide special training and curriculum for military veterans as they exit and seek civilian jobs in aviation. Work with the aviation alliance partners to develop training specific to their needs and to aid in gaining licenses.
Coordinate with schools and clients to encourage greater diversity among those entering the aviation mechanic field, using new outreach programs to recruit women, people of color and those with diverse economic backgrounds.
Working to Solve the Shortage Through LAUNCH Academy
Through the LAUNCH Academy, our goal is to offer a substantive program in which we partner with our clients and education alliance members to create on the job training and a clear career path for new aircraft mechanics entering the industry. Together, we can address the workforce shortage and grow the careers of our employees.