LAUNCH Avionics Technician Jobs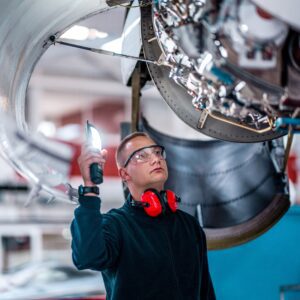 LAUNCH employs Avionics Technicians nationwide with our clients on a contract basis. Avionics Technicians typically work to repair, maintain or install electronic instruments on a variety of aircraft. These instruments may include radio communication devices and equipment, radar systems and navigation tools. Such specialized work requires highly-skilled technicians and LAUNCH connects our clients with Avionics Technicians matched to their specific experience requirements.
Avionics Technicians employed with LAUNCH have the opportunity to work on projects with clients in aviation maintenance, repair and manufacturing as well as work with some of the largest airlines in the world. We help connect technicians to jobs that match their skills and location preference, and then stand by to assign them to their next job when that contract ends.