LAUNCH A&P Mechanic Jobs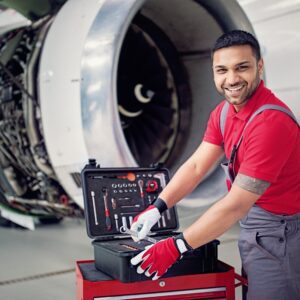 LAUNCH works in over 400 client sites across the nation to fill A&P Mechanics jobs on a contract basis. Our aviation maintenance technician jobs are in a variety of settings and provide our employees with the opportunity to work with the top aviation maintenance, manufacturing and airline companies in the world. With hundreds of aviation jobs available, we offer airframe and powerplant mechanics jobs requiring all types of experience – from highly-skilled, licensed A&P Mechanics to freshly-trained technicians just out of trade school. We partner with our clients to determine their specific needs and source candidates matched to the skill level, aircraft type and experience they specify.
LAUNCH offers our contract mechanics the ability to work on a variety of aircraft in settings and locations based on their preferences. We'll help get you to work at a top job, and help you find your next position when your contract ends. You'll advance your skills along the way and add valuable experience to your resume.