February 22, 2023 – Today, LAUNCH Technical Workforce Solutions, LLC has announced the promotion of two company leaders and the addition of a new Vice President of Delivery.
Mike Reporto has been named Chief Commercial Officer for LAUNCH, aligning all the company's business under one leader. In his role, Reporto will have responsibility for fulfillment, delivery and commercial operations for both contingent labor and LAUNCH TEAMS. One objective of this promotion is to have a single person accountable for and managing to each of these critical areas of the business. This promotion will help create consistency and cohesiveness across the company for both clients and employees, thereby ensuring the very best level of service.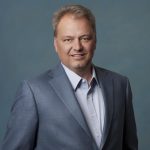 In addition, Jason Adams has been promoted to Senior Vice President of Sales, responsible for overseeing the entire sales team for the organization. In his previous role as Senior Vice President of Sales for Airline and MRO, Adams fostered many strong relationships with his clients and led the way in forming the company's more strategic sales efforts. Adams has a proven track record of delivering substantial value, driving top-tier operational performance, leading the organization through change, and implementing major initiatives.
Mike Guagenti, LAUNCH CEO, commented, "These two promotions will ensure our company is ready for the next stage of our growth. Mike Reporto has been a crucial part of LAUNCH for many years. His passion for serving our clients and our contract employees is contagious, and he truly lives the LAUNCH values each day – leading, partnering and caring for everyone with whom he works. He is a true changemaker at LAUNCH and has spearheaded the creation of several of the LAUNCH Academy programs aimed at creating a pipeline of mechanics for the future of aviation maintenance." He continued, "Jason Adams' long career in aviation make him a natural fit to lead our sales team at the next level. He has built strong partnerships with many of our clients, and they value his extensive expertise with airlines and MROs. His strategic thinking will help guide the team as they continue to deliver complete workforce management solutions to our clients."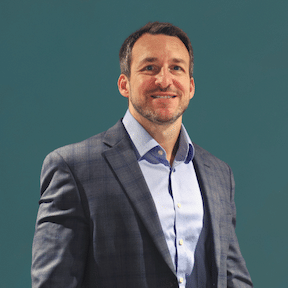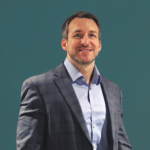 LAUNCH is also excited to announce the addition of Mike Flitcroft, who has joined the company in the newly created role of Vice President of Delivery. Flitcroft will oversee the Client Services team and focus on enhancing the quality, success and retention of placements for LAUNCH clients. Flitcroft most recently worked for over seventeen years as an Executive Professional Account Recruiting Manager & Practice Lead at Aerotek, where he was highly accomplished as a top producer and recognized with multiple annual awards.
"Mike Flitcroft will be an outstanding addition to LAUNCH. He brings a wealth of knowledge and experience to the team and will take our level of service – for both our clients and the fulfillment organization – to a much higher level," said Mike Reporto. "I worked alongside Flitcroft for many years and saw firsthand his passion for delivering on the needs of his clients. I am excited to see how he further develops the LAUNCH client delivery team."
For more information about the team at LAUNCH, visit the website at https://www.launchtws.com/our-team/.
About LAUNCH
LAUNCH is the premier source for technical workforce solutions and is transforming how aviation, manufacturing and ground transportation companies build and expand their workforces. More than just providing labor solutions, LAUNCH TEAMS, operating under our Part 145 Repair Station Certificate, combines accomplished leadership with expert technicians for project-based solutions to execute your maintenance and modification programs. Our commitment to strong alliances has helped us develop a pipeline of mechanics for today and the future of aviation maintenance.
We lead. We partner. We care.
We are LAUNCH, supporting teams and clients in 400+ locations worldwide.
To learn more about LAUNCH, visit www.launchtws.com.
###