Oak Brook, IL, November 11, 2020 – Today, LAUNCH Technical Workforce Solutions commemorates seven years of its Working Heroes program. The program began on Veteran's Day in 2013 in Florida with one of our clients and our combined commitment to hire veterans and help build their skills in the civilian aviation sector. The program has developed many highly skilled employees for our clients to bring on as direct employees or supplement their staff as needed. To date, LAUNCH has successfully placed over 1,000 veteran candidates through Working Heroes and our client partners. The company has also created a strong partnership with the U.S. Military and many state and national non-profits in order to access a broad base of veterans.
In addition, LAUNCH announces two important awards it recently received for the Working Heroes program:
LAUNCH was presented with the 2020 Gold HIRE Vets Medallion Award from the US Department of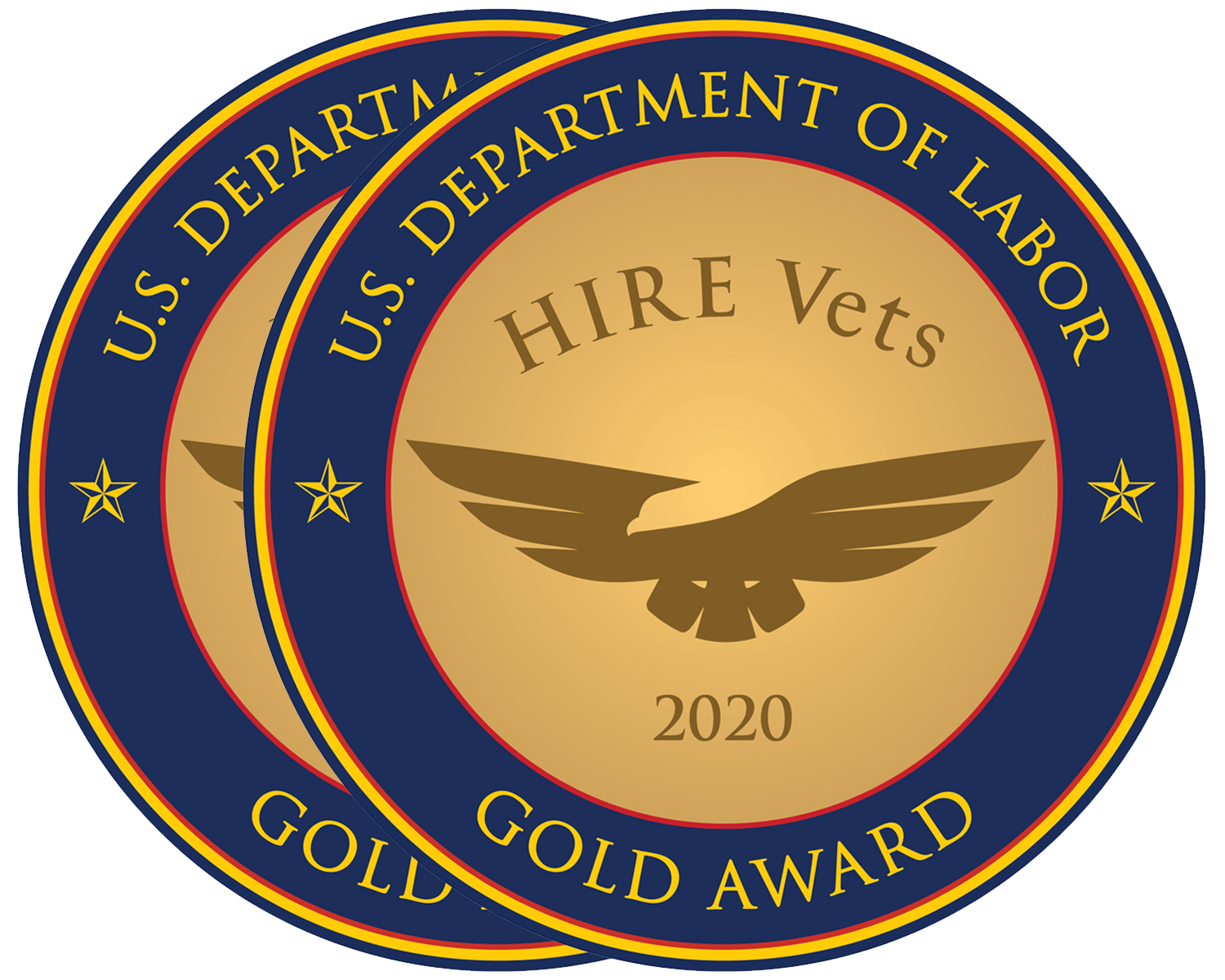 Labor. The HIRE Vets Medallion Award is the only federal-level veterans' employment award that recognizes a company or organization's commitment to veteran hiring, retention, and professional development. Additional details about the award itself and the veteran hiring requirements can be found at HIREVets.gov.
LAUNCH also earned the 2021 Military Friendly® Employer designation, marking the fifth year in a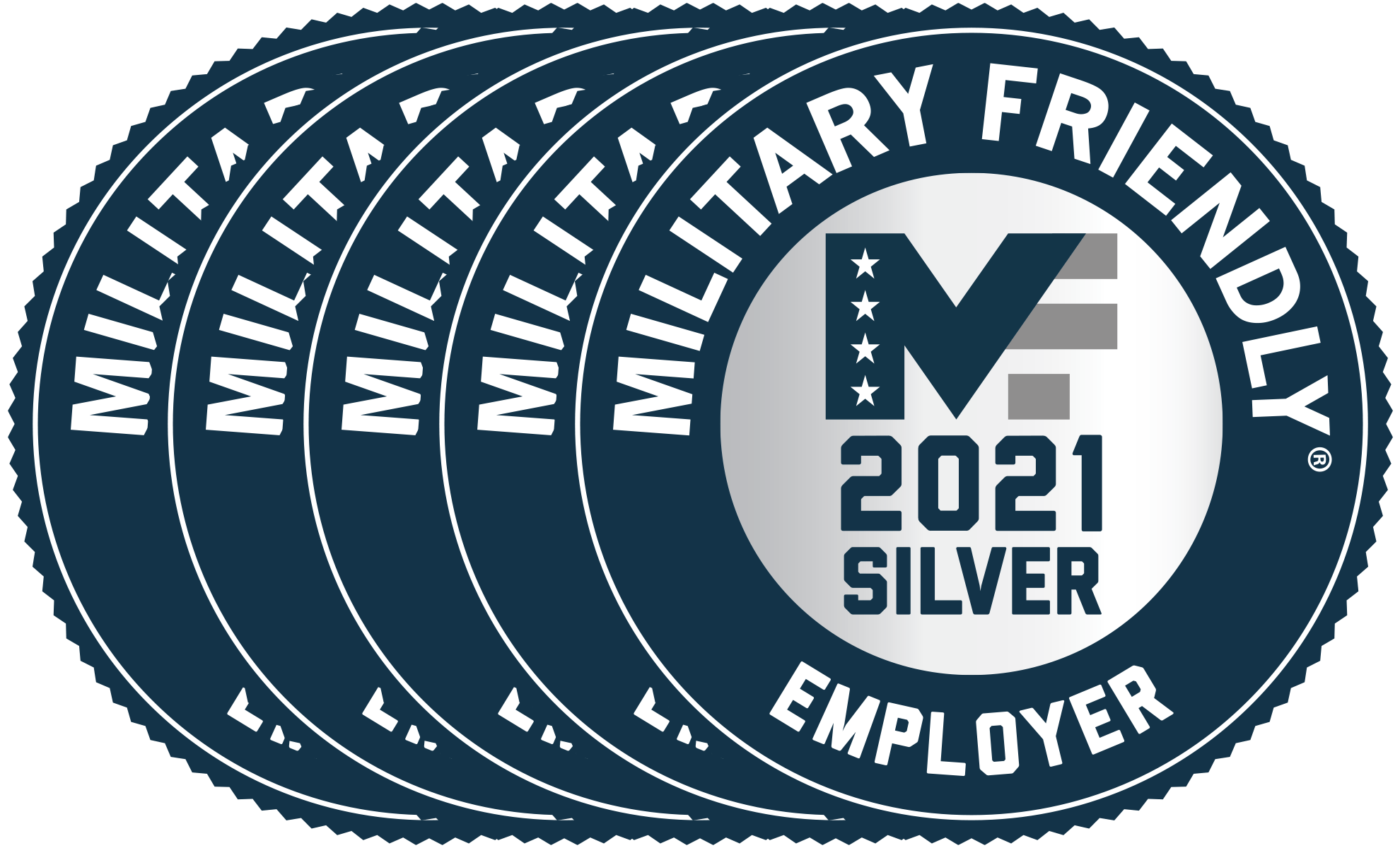 row the company has earned this title. Companies earning the Military Friendly® Employer designation were determined by combining an organization's survey score with an assessment of their ability to meet thresholds for Applicant, New Hire Retention, Employee Turnover, and Promotion & Advancement of veterans and military employees. LAUNCH will be showcased along with other 2021 Military Friendly® Employers in the December issue of G.I. Jobs® magazine and is listed on the MilitaryFriendly.com website: https://www.militaryfriendly.com/employers/.
Jean Rollo, LAUNCH President & COO, expressed her thoughts on the anniversary of Working Heroes and the newest awards, "We are committed to hiring veterans and those service members transitioning out of the military through the LAUNCH Working Heroes program. Our nation's veterans have leadership experience, discipline and a proven work ethic – excellent characteristics to integrate into our clients' workforces. Being recognized with these awards is a testament to our commitment, and we will continue to focus on this effort going forward through Working Heroes."
To learn more about the LAUNCH Working Heroes program, read about it online.
About LAUNCH
LAUNCH is the premier source for technical workforce solutions and is transforming how aviation, industrial manufacturing, distribution and ground transportation companies achieve business success. More than just providing labor solutions, LAUNCH discovers and responds to the unique needs of each of our clients and contractors. As the world's largest workforce solution for the aviation industry, no other company can match LAUNCH's customer-driven and technologically advanced systems, our steadfast professionalism, and our deep commitment to both our clients and our contractors.
We lead. We partner. We care.
We are LAUNCH, supporting teams and clients in 400+ locations worldwide.
To learn more about LAUNCH, visit www.launchtws.com.
About HIRE Vets
The Honoring Investments in Recruiting and Employing American Military Veterans Act of 2017 (HIRE Vets Act or the Act), signed by President Trump on May 5, 2017, requires the Secretary of Labor to establish a program, by rule, that recognizes employer efforts to recruit, employ, and retain veterans. Employer-applicants meeting criteria established in the rule will receive a "HIRE Vets Medallion Award." As described in the Act, there are different awards for large employers (500-plus employees), medium employers (51-499 employees), and small employers (50 or fewer employees). Additionally, there are two award tiers: platinum and gold. For each award, the employer must satisfy a set of criteria. Verification of these criteria includes a self-attestation by the applicant and a check for violations of veteran-related DOL labor laws by the U.S. Department of Labor. A Notice of Proposed Rulemaking was published on August 18, 2017. DOL's Veterans' Employment and Training Service (VETS) thoroughly evaluated and carefully considered all comments received. The Final Rule announced by the Secretary on November 9, 2017 is available for viewing on the Federal Register website. The Final Rule became effective in January 2018 and VETS began accepting applications for this award in January 2019.
Additional information about the Final Rule and program demonstration can be found on the website at www.hirevets.gov or by contacting HIREVets@dol.gov.
About Military Friendly® Employers
The Military Friendly® Employers list is created each year based on extensive research using public data sources for thousands of federal contractors nationwide, the input of military employees, and responses to the proprietary data driven Military Friendly® Employers survey from participating companies. The survey questions, methodology, criteria, and weightings were developed with the assistance of an independent research firm and an advisory council of educators and employers. Data calculations and tabulations were independently evaluated for completeness and accuracy by Ernst & Young. The survey is administered for free and is open to companies who have hired veterans in the past 12 months. Criteria for consideration can be found at militaryfriendly.com.
###